Simultaneously transmitting guests' location information and videos for talk shows at a general exhibition held outdoors
Network for a general product exhibition at a campground adjacent to the company's headquarters


Approx. 20,000 m2 campsite
Company: Snow Peak, Inc.
Product used: PCWL-0410/Directional Antennas
Type of business: Events
Why PicoCELA's Products Were Selected
To meet guests' requests for free public Wi-Fi, provide an emergency communications infrastructure, and improve safety
Stable Wi-Fi network needed for video transmission at a large-scale, three-day outdoor exhibition Snow Peak LIFE EXPO 2021 was our first ever large-scale general exhibition for stakeholders. It was held from July 7 to July 9, 2021. The event was hands-on and based around a campground measuring approximately 200 m x 100 m at our company's headquarters.
Security passes were distributed to visitors at the event, and they were asked to tap their pass on sensors when entering the venue and visiting the booths where products were exhibited, which enabled us to check their location. The data had to be transferred to the cloud in real-time, requiring network access. Free Wi-Fi was also needed for visitors' workspaces.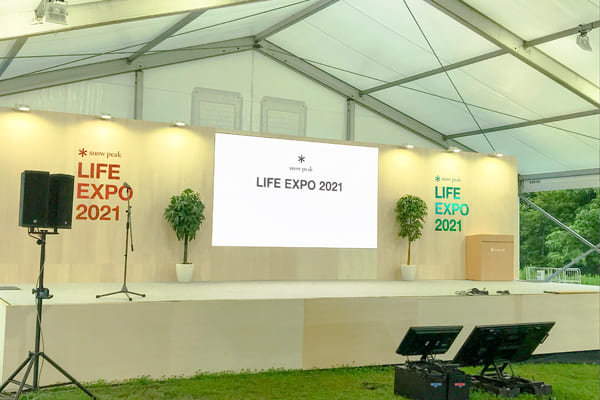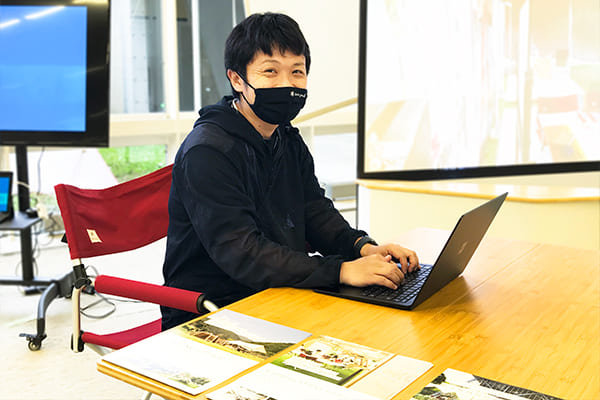 Besides the exhibition booths, we also set up the main event space in the tent farthest from the headquarters building. There, we also needed a stage and a large screen for the remarks by our president and lectures by distinguished guests from various fields. The topography of the venue was such that the main venue didn't have line of sight with the headquarters building and we needed network infrastructure that could overcome this challenge. That was how we were introduced to PicoCELA. After considering our various options, we decided on PicoCELA's products because they satisfied all of our requirements: the ability to transmit location information, provide free Wi-Fi for visitors, and act as infrastructure for video transmission, all without spoiling the appearance of the venue.
Impressions After Installation
Sudden shift to virtual attendance for parts of the talk shows handled with minimal changes to equipment setup, since no cabling was required
We were delighted with PicoCELA's products, which operated stably and trouble-free during the three days of the event. We had to implement sudden changes because some speakers at the main venue's talk show decided to attend virtually. However, thanks to an idea from our installation partner--who understood that PicoCELA's products require almost no cabling--we could smoothly change the setup despite the venue's vast size.
This flexibility was a significant benefit of using these devices and meant these guests could attend on the main stage's big screen via an online conferencing system. We also relayed live video feeds between the exhibition booths and a large-screen communication tool in the head office building. PicoCELA's products meant we could provide a stable relay with no disruptions to video and audio.
Future Plans
We are considering installing PicoCELA's equipment to act as a distribution network for high-quality video and provide free Wi-Fi at the campground. Wi-Fi is now a vital part of modern campground infrastructure. However, alongside providing free Wi-Fi, digital distribution and other methods of communicating the attractions of being outdoors are also becoming more important.
In light of this, demand for outdoor Wi-Fi and users' expectations regarding transmission quality will only continue to increase. This event's success has prompted us to also consider adopting other PicoCELA products for these purposes.