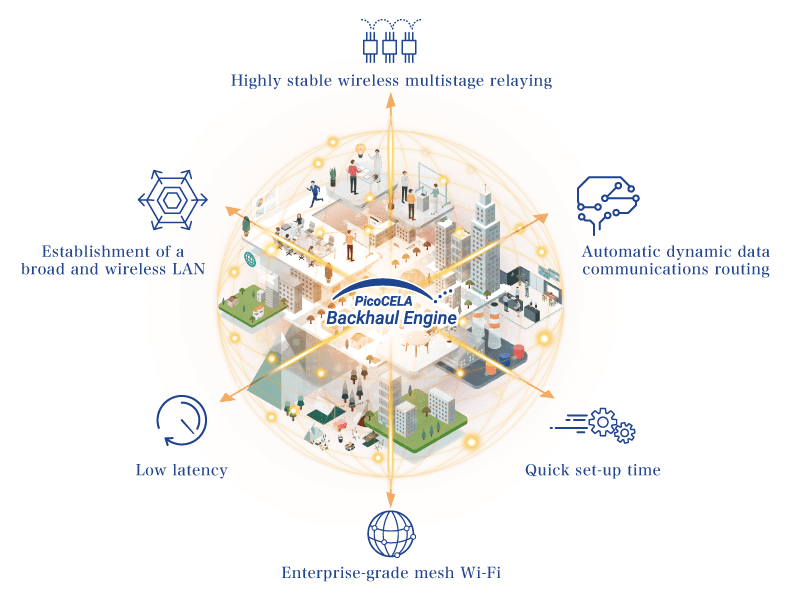 PicoCELA Backhaul Engine (PBE), our unique wireless multistage relay technology, makes it easy to realizes an enormous wireless LAN space.
PBE makes it possible to build a fast, smooth, stable and continuous wireless network by reducing the need for LAN cables. PBE offers peace of mind with management from anywhere via the cloud, including facilitating secure data communications and eliminating communication downtime.
With LAN cable wiring unnecessary, PBE makes it easy to set up a high-density arrangement of access points, while the large number of antennas helps realize the necessary quality of radio waves and high-speed communications. In addition, in the event of an antenna malfunction, PBE can establish an alternative routing with its self-healing function in a matter of seconds.
PicoCELA Backhaul Engine (PBE) promises to always provide stable communications amid a changing radio wave environment.